Mirabai Productions Inc. is the name of Celia's film production company, which is dedicated to the creation of films that inspire hope and advocate personal change.
Last Stop for Miles ~ 2015
Last Stop For Miles is a feature film written and directed by McBride, which premiered at the Available Light Film Festival in February 2015.
Read about Last Stop for Miles on the LSM blog and check out the teaser or watch the movie on YouTube.
Open ~ 2011
Watch Open, a short film made in 48-hours in the Yukon Territory. Open is the story of a woman who lives alone in the bush until her life is interrupted by a stranger.
Flutter Frames The Eye ~ 2010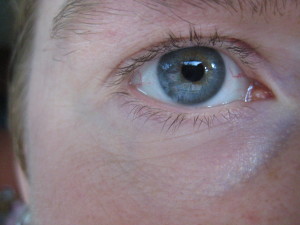 Flutter Frames The Eye is a DIY animation commissioned by the Dawson City International Film Festival.
Cleo et Celine ~ 2008
Cleo et Celine was made in Paris, France by the McBride Sisters. Produced and directed by Clara McBride and written and co-produced by Celia, the story centers on Cleo, who receives a visit from her sister Celine, after suffering a nervous breakdown.
Watch a clip of Cleo et Celine.
Last Stop for Miles – The Short Film ~ 2006
In 2006, Celia wrote and produced Last Stop for Miles – The Short Film to gain experience in filmmaking in order to make the feature film with the same name. Another McBride Sisters Production, the short film was directed and co-produced by Clara McBride.